Customised solutions to optimise the efficiency of your supply chain in North Africa
The
service
With its acquisition of TNA Cargo, with 20 years of experience in North Africa, a fleet of 550 semi-trailers and hubs distributed across the most strategic points, Transmec is able to manage shipments between the Maghreb, Italy, Europe and Turkey.
We load and deliver for you, mainly in Morocco and Tunisia, with a complete range of door-to-door services, managing your national and international flows for all types of goods.
We are specialised in key industrial sectors of the Maghreb: fashion, automotive and biomedical.
We always plan and execute the most suitable solution for your business.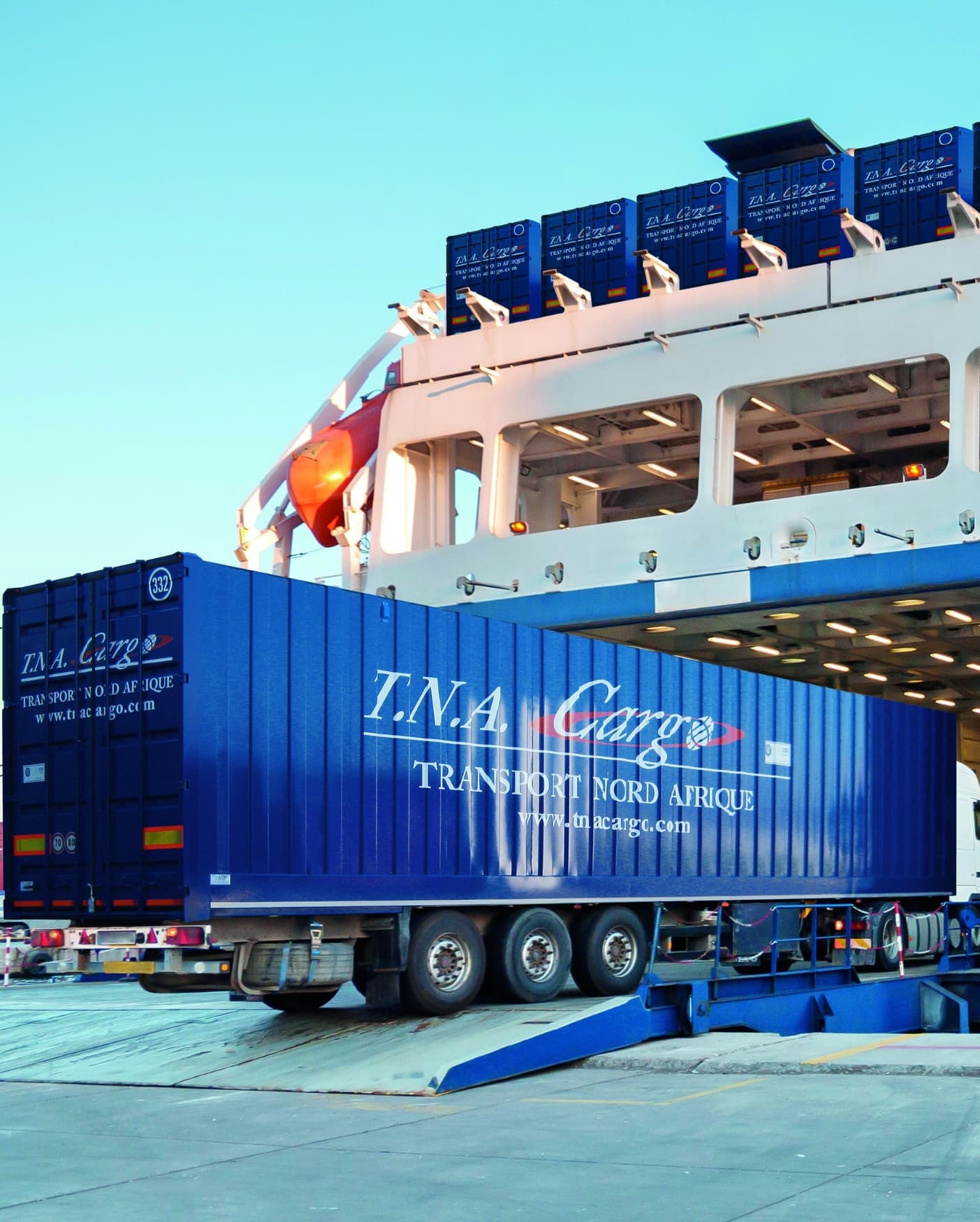 Our team and customs authorisations make us the ideal partner: we provide you with all the solutions to facilitate your international logistics operations, for fiscal warehousing, temporary and combined exporting, TIR carnets and transits.
We also provide embarkation and disembarkation assistance at all major ports.
Customs bonded warehousing
Our company has bonded procedure authorisation and authorised fiscal/customs warehousing facilities in Italy, Tunisia and Morocco.
Specific warehousing facilities for folded and hung garments, together with digitally managed reconditioning and quality control services. This enables us to distribute goods with deliveries throughout Italy and the rest of the world.
25 semi-trailers with autonomous Class C reinforced chillers (temperatures from +12°C to -20°C) and 90m3 payload.
The new REEFER LINE is managed and controlled in real time by our operational centre 24 hours a day, 7 days a week.
Insurance upon request and customised according to the client's need and goods to be handled.
Contact us


to find out more

​​Contact our experts for a consultation or request an offer or quotation today.