The best solution for transporting large quantities of goods over long distances, with particular benefits for the environment
The
service
Combined road-rail-ferry transport is the best solution for those who need to transport large quantities of goods over long distances.
It ensures greater flexibility, additional safety of goods and a lower environmental impact.
Fuel cost fluctuations and imbalances between supply and demand, linked to peak seasons, driver and vehicle shortages, can all be avoided with this type of transport, as prices remain stable all year round.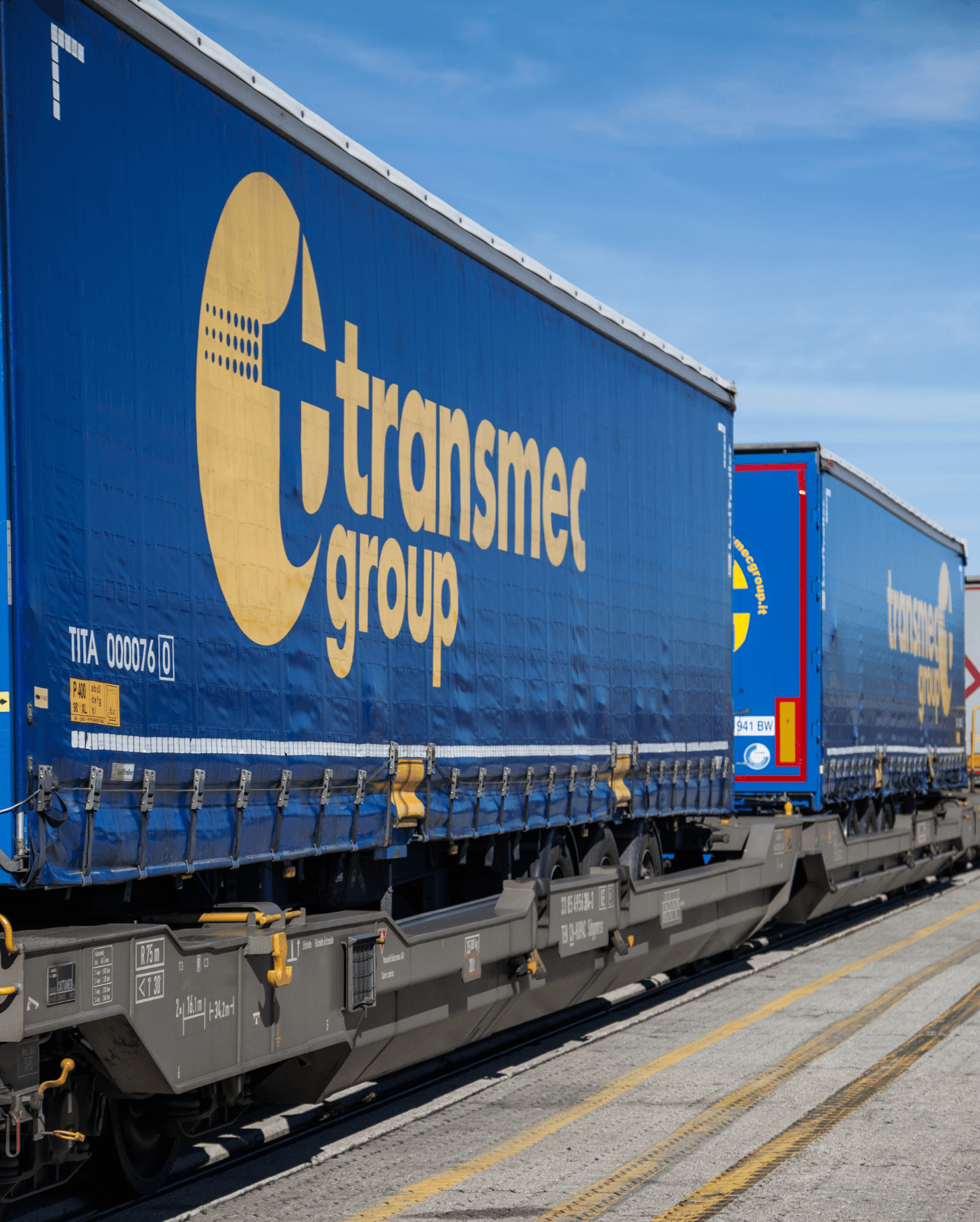 Multiple regular weekly departures, collection and shipping without transshipment.
Significantly shorter transit times as there are no driving bans/restrictions on weekends or holidays.
All-year-round availability and deliveries guaranteed even in unexpected events, thanks to rail-road interchangeability. Our reliability is ensured by 800 owned huckepack semi-trailers, as well as 2500 containers and 150 mobile containers.
Our own railway terminals connected to our hub in Romania, with an extensive network of offices and specialised staff. Continuous investments in energy enhancement.
Direct management and responsibility of our trains maximises control over each journey.
Anti-theft satellite system installed inside containers and special anti-theft bars to prevent opening; constant traceability and direct monitoring from the Transmec railway terminal.
Management of hazardous goods
Capacity to ship and manage all main ADR/RID goods classified as hazardous.
Saving of 0.83 kg of CO2/km: 0.88 kg of CO2/km by road, compared to just 0.05 kg of CO2/km consumption by rail.
What
we offer
We are able to provide a regular rail service for routes between Romania-Belgium, Italy-Belgium, Romania-Italy, Romania-Germany and Romania-Poland , thus connecting Central-Northern Europe, Southern Europe and Eastern Europe.
With our distribution service we guarantee delivery in:
Northern and Central Europe
Ireland, United Kingdom, Belgium, the Netherlands, Luxembourg, Germany and Northern France.
Romania, Poland, Hungary, Bulgaria, Moldova, Turkey and Greece.
Contact us


to find out more

​​Contact our experts for a consultation or request an offer or quotation today.