Groupage

and Partial Load LTL
The ideal solution for those who don't need to dispatch large volumes of goods.
The
service
Our groupage transport service, which has always been our core business, consists of grouping together and consolidating the shipments of several clients and recipients in a single load.
This service is mostly for companies that frequently dispatch small amounts of goods.
In this way final transport costs are optimised, boosting the environmental sustainability of the entire transport chain.
Our groupage and part load (LTL) services are available throughout all the national country, Europe and North Africa.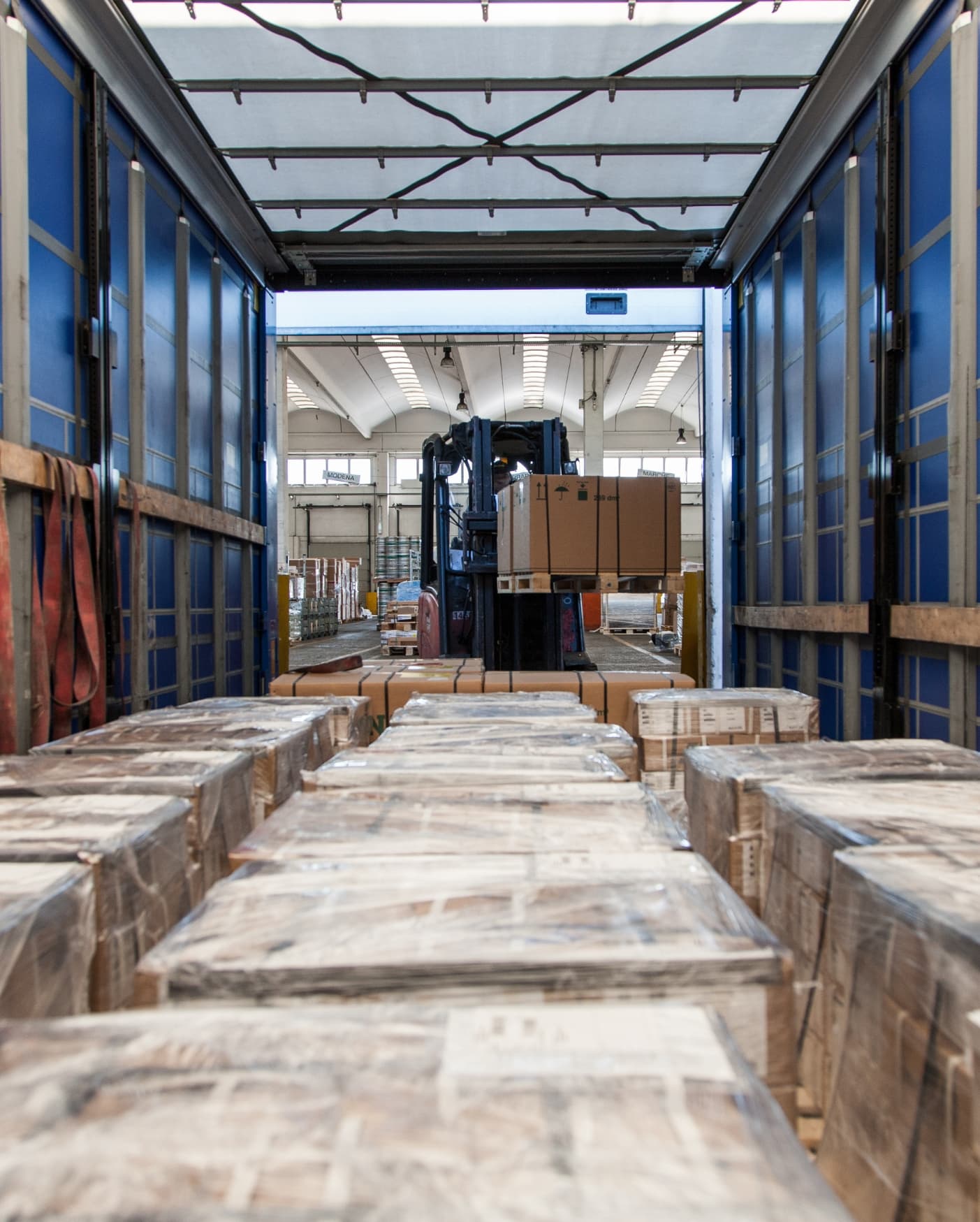 Daily departures 365 days a year, 7 days a week, holidays included; we also provide direct import/ export services to all European nations.
Rapid 24/48h delivery with two drivers.
Owned vehicles, partnerships with qualified carriers, various types of semi-trailers: huckepack, mega trailers, tautliners, box-body and containers.
Constant traceability of vehicles through satellite monitoring with the FleetVisor system.
Option of all risk insurance cover for goods, in addition to mandatory CMR cover.
Internal customer service that is never outsourced to call centres.
Assistance, product installation, recovery of returns/ empties with specialised personnel.
We take care of all necessary customs procedures for shipping goods to their destination.
Widespread distribution to stores and points of sale, large warehouses, private residences and delivery bookings.
We have a tailored solution for every load that exceeds standard dimensions.
What we
offer
Over 170 years of experience in international transport makes our group the ideal partner for groupage and part load (LTL) transport.
We manage every single phase of transport, from departure to final destination.
We are the nexus of various clients: we receive goods and group them together according to precise criteria so as to preserve their integrity, before dispatching them to their final destination, right up to the recipient's home.
We satisfy all specific requests with custom and tailored solutions, delivering a highly flexible, punctual, safe and low-cost service.
Contact us


to find out more

Contact our experts for a consultation or request an offer or quotation today.